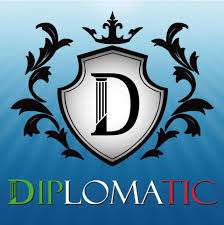 Diplomatic è la divisione principale dell'Azienda To Be Soc SRL. Dopo anni di successi e di esperienza grazie agli
aromi To B
ecco che nasce Diplomatic. La mission è quella di produrre e distribuire prodotti di altissima qualità utilizzando solo materie prime accuratamente selezionate. Infatti, anche se le ricette sono uguali agli aromi To B, con Diplomatic lo standard qualitativo viene innalzato come mai fatto prima d'ora. Grazie a Diplomatic potrete provare l'ermes, aroma principe di To B, in una qualità aromatica mai provata.
La diluzione degli aromi può variare dall' 8% al 10% in base alla tipologia dell'aroma stesso. Essendo aromi concentrati vanno obbligatoriamente diluiti con una base neutra con rapporto di VG / PG a proprio piacimento.
Prodotti Made in Italy
Aromi
made in Italy
con sede a Taranto
Prodotti da
TO B società cooperativa S.r.l.